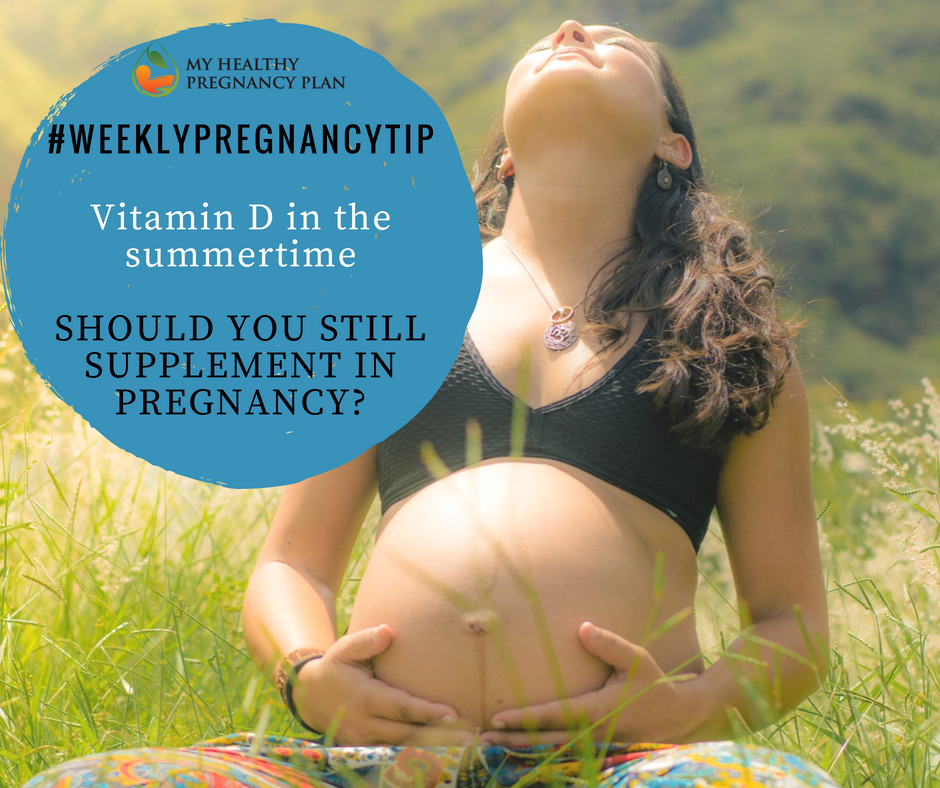 Living in the Yukon, I have many patients who have opted not to supplement with Vitamin D in the summer months given our long days and seemingly endless sunlight. Many are surprised to find out that their Vitamin D stores actually drop without supplementation and that they should be continuing to supplement in the summer months throughout their pregnancies.
A recent study from pregnant women in Thailand further illustrates this point – in this study, despite abundant sunshine, vitamin D deficiency in pregnant Thai women was notably high (57.3%!).
In this blog post and this blog post I talked about all the reasons it is important to get adequate Vitamin D in pregnancy, including decreasing the risk of asthma for your infant, decreasing risk of gestational diabetes, and building optimal bone density for your baby. In these posts I also talked about the value of supplementing up to the upper limit of 4,000IU per day.
Another recent study has highlighted another reason why Vitamin D supplementation should be encouraged – exposure to very low Vitamin D levels in utero increased the risk of childhood adiposity (higher BMI) at preschool age and persisting at age 6. This little Vitamin keeps proving how essential it truly is in encouraging a healthy pregnancy and baby!
I hope you have found this helpful, and do let me know if you have any questions!
If you are hungry for more evidence-based information in your pregnancy, sign up for my free webinar: 7 Pregnancy Myths Debunked – and get the information you need to have a healthy pregnancy and a thriving baby.
And if you are a care-provider looking for evidence-based resources for your pregnant patients, please get in touch with us at support@myhealthypregnancyplan.com.
In health,
Dr Jocelyn Land-Murphy, ND
Terra Life
Disclaimer: The information and content provided is for general educational and informational purposes only and is not professional medical advice, nor is it intended to be a substitute therefore. Please consult the Disclaimer and Terms of Use for full details.
References:
Daraki, V. et al. (2018). Low maternal vitamin D status in pregnancy increases the risk of childhood obesity. International Journal of Pediatric Obesity.
Hollis, B. (2011). Vitamin D supplementation during pregnancy: double-blind, randomized clinical trial of safety and effectiveness. Journal of Bone and Mineral Research, 26(12).
Holmes, V. (2009). Vitamin D deficiency and insufficiency in pregnant women: a longitudinal study. British Journal of Nutrition, 102: 876-881.
Lusawat, K. et al. (2018). Prevalence of Vitamin D Deficiency among Pregnant Women at Srinagarind Hospital, Khon Kaen Province, Thailand. Journal of the Medical Association of Thailand, 101(1).
National Institute of Health, Office of Dietary Supplements. (n.d.) Dietary Supplement Professional Fact Sheet. Retrieved from https://ods.od.nih.gov/factsheets/list-all/