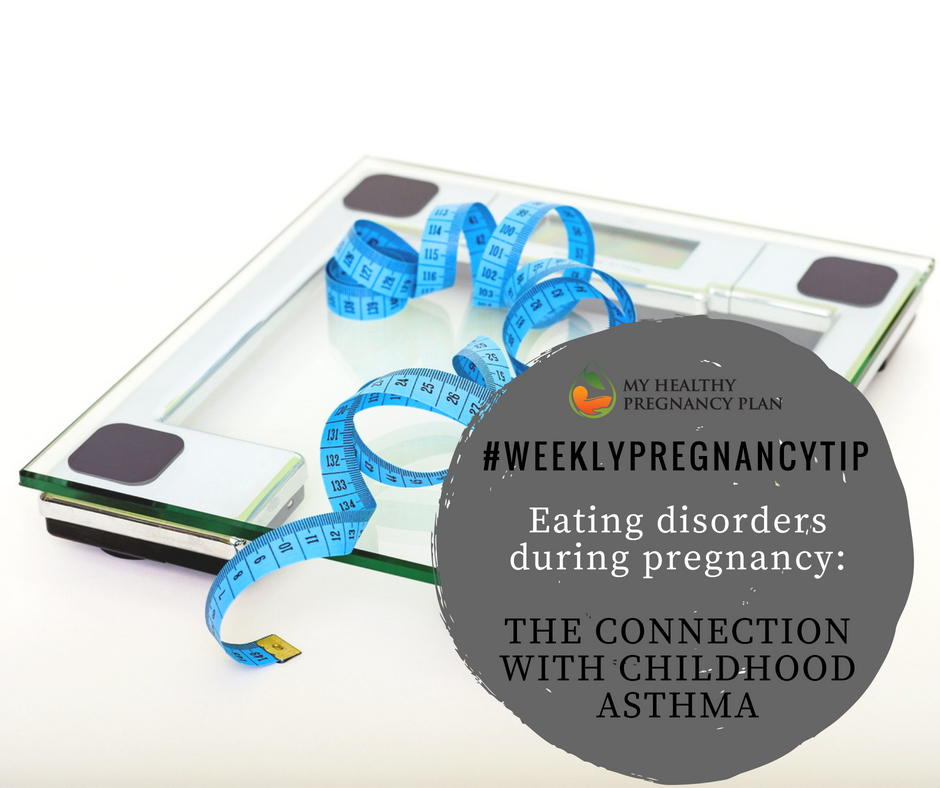 Eating disorders before and during pregnancy, including anorexia nervosa and bulimia, are more common that we might presume. Women can enter pregnancy with a lifetime of disordered eating, or become triggered by normal weight gain of pregnancy and relapse into disordered eating despite previous progress towards healthy eating patterns.
Disordered eating and body image challenges during pregnancy are something I come across in the clinical setting and also in my work online with My Healthy Pregnancy Plan. The issue is complex and difficult for all parties to navigate.
Disordered eating depletes both the pregnant woman and her growing baby of essential nutrients, exposing them both to physiological stress. A recent article also highlighted another connection – children born to mothers with lifetime eating disorders were at an increased risk of developing wheezing, and this risk further increased when the disorders were active during pregnancy. These long-term respiratory outcomes related to disordered eating in pregnancy shed an important light on a generally under-discussed issue in maternity care. I'm hoping to see further research on this topic, and ideally more resources are developed to help pregnant women who are struggling with disordered eating.
I hope you have found this helpful, and do let me know if you have any questions!
If you are hungry for more evidence-based information in your pregnancy, sign up for my free webinar: 7 Pregnancy Myths Debunked – and get the information you need to have a healthy pregnancy and a thriving baby.
And if you are a care-provider looking for evidence-based resources for your pregnant patients, please get in touch with us at support@myhealthypregnancyplan.com.
In health,
Dr Jocelyn Land-Murphy, ND
Terra Life
Disclaimer: The information and content provided is for general educational and informational purposes only and is not professional medical advice, nor is it intended to be a substitute therefore. Please consult the Disclaimer and Terms of Use for full details.
References:
Popovic, M. et al. (2018). The role of maternal anorexia nervosa and bulimia nervosa before and during pregnancy in early childhood wheezing: Findings from the NINFEA birth cohort study. The International Journal of Eating Disorders.