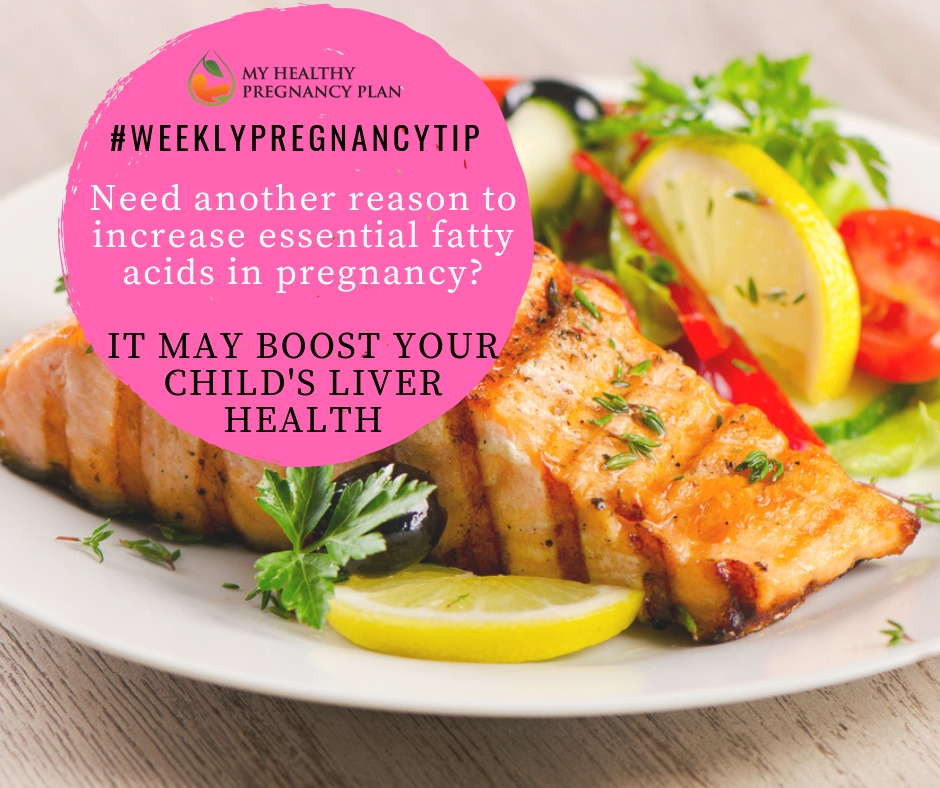 Supplementing a pregnant mother's diet with essential fatty acids – particularly DHA – holds a host of benefits for the developing fetus, such as brain and eye development, and even reducing neural tube defects, as I've mentioned before in this post.
New research from Spain's Universidad San Pablo now offers the possibility that taking fish oil during pregnancy can boost the liver health of male offspring all the way into adulthood. The study, so far using only rats, showed a decreased amount of liver steatosis (fatty liver) in adult offspring who received fish oil supplementation in utero, despite being fed a "cafeteria diet" of highly palatable fats and sugars. This effect occurred when supplementing during only the first half of pregnancy, with an even greater benefit when the fish oil supplement was maintained throughout gestation and lactation.
This fascinating link will be worth watching as research progresses – adding another fat checkmark next to fish oil on pregnant moms' supplement list.
I hope you have found this helpful, and do let me know if you have any questions!
If you are hungry for more evidence-based information in your pregnancy, sign up for my free webinar: 7 Pregnancy Myths Debunked – and get the information you need to have a healthy pregnancy and a thriving baby.
And if you are a care-provider looking for evidence-based resources for your pregnant patients, please get in touch with us at support@myhealthypregnancyplan.com.
In health,
Dr Jocelyn Land-Murphy, ND
Terra Life
Disclaimer: The information and content provided is for general educational and informational purposes only and is not professional medical advice, nor is it intended to be a substitute therefore. Please consult the Disclaimer and Terms of Use for full details.
References:
Sanchez-Blanco, M. et al. (2018). Dietary fish oil supplementation during early pregnancy in rats on a cafeteria-diet prevents fatty liver in adult male offspring. Food and Chemical Toxicity, 123: 546-552.