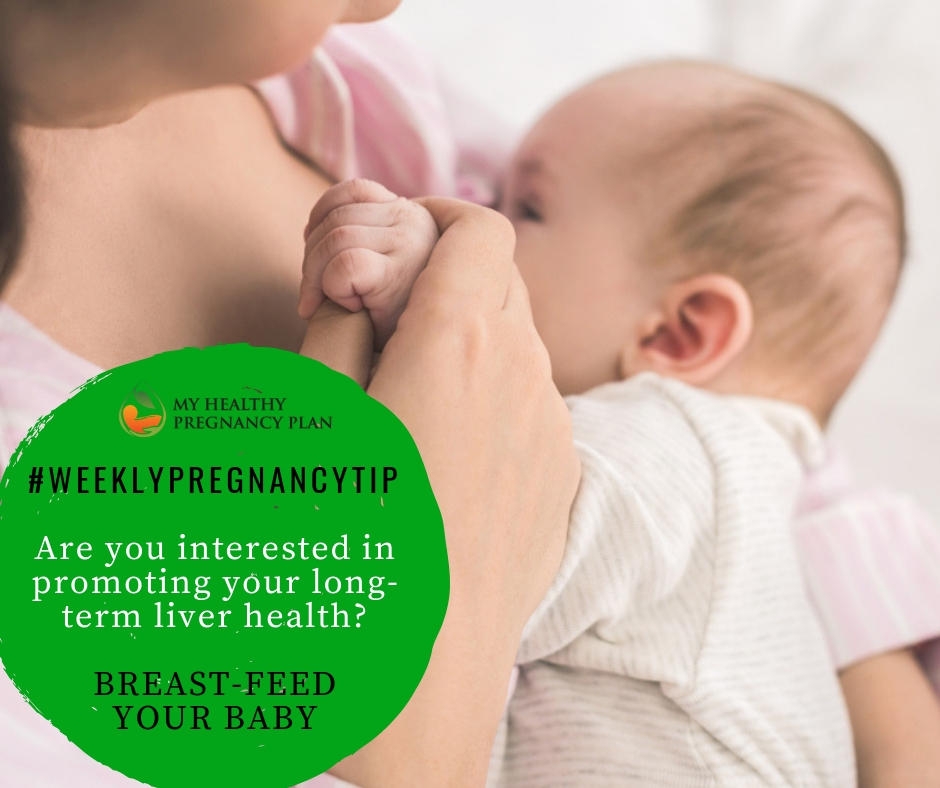 In my last post I flagged promising new research linking decreased fatty liver in adult males to their mothers' consumption of fish oil during pregnancy.
Now a second study focuses on supporting mom's long-term liver health – through her breastfeeding. Based on their work with mice, researchers from Brazil's State University of Campinas show that breastfeeding can cause long-term increases in HDL (our protective/"good" cholesterol), and long-term decreases in lipid accumulation in the liver (aka fatty liver). Both of these benefits further contributed to lower cardio-metabolic risk for lactating mothers.
We hear so much about the benefits of breastfeeding for baby – and now even more evidence about its impact on mom's health, too!
I hope you have found this helpful, and do let me know if you have any questions!
If you are hungry for more evidence-based information in your pregnancy, sign up for my free webinar: 7 Pregnancy Myths Debunked – and get the information you need to have a healthy pregnancy and a thriving baby.
And if you are a care-provider looking for evidence-based resources for your pregnant patients, please get in touch with us at support@myhealthypregnancyplan.com.
In health,
Dr Jocelyn Land-Murphy, ND
Terra Life
Disclaimer: The information and content provided is for general educational and informational purposes only and is not professional medical advice, nor is it intended to be a substitute therefore. Please consult the Disclaimer and Terms of Use for full details.
References:
Vincente, J. et al. (2018). The absence of lactation after pregnancy induces long-term lipid accumulation in maternal liver of mice. Life Sciences, 217: 261-270.