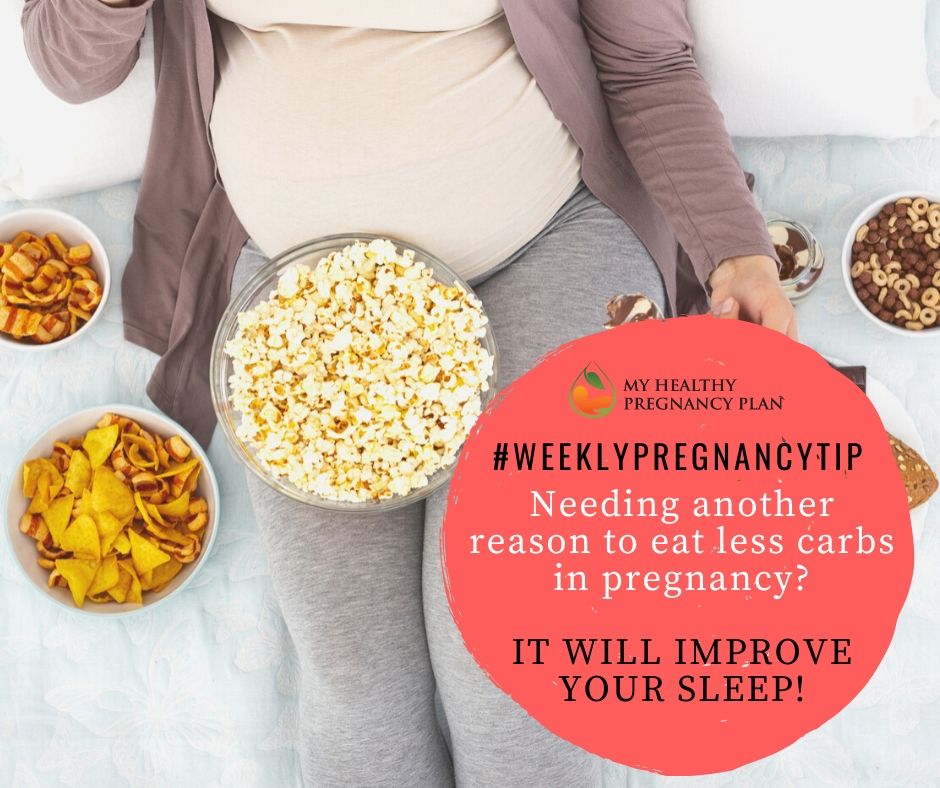 Restful sleep is a precious commodity during pregnancy and in the post-partum period – and so I encourage all my patients to practice good sleep hygiene, such as some of the tips in this past blog post.
Of course, poor sleep leads to poor quality carbohydrate intake – as a person who is fatigued by usually gravitate towards lower-quality foods that provide a short-term energy boost: simple carbs!
Now, an interesting Australian study has investigated a possible relationship between dietary intake and sleep disruption – looking particularly at carbohydrate and fat intake.
The study found that pregnant women experiencing sleep difficulties and severe tiredness had been consuming a higher percentage of calories from carbohydrates and a lower percentage of calories from monounsaturated fat. The researchers also found that higher monounsaturated fat intake was associated with improved sleep quality during pregnancy, which may help improve health and wellbeing of mother and child.
All the more reason to swap out those simple carbs, like added sugars and starches, for healthy fats like avocados and coconut!
I hope you have found this helpful, and do let me know if you have any questions!
If you are hungry for more evidence-based information in your pregnancy, sign up for my free webinar: 7 Pregnancy Myths Debunked – and get the information you need to have a healthy pregnancy and a thriving baby.
And if you are a care-provider looking for evidence-based resources for your pregnant patients, please get in touch with us at support@myhealthypregnancyplan.com.
In health,
Dr Jocelyn Land-Murphy, ND
Terra Life
Disclaimer: The information and content provided is for general educational and informational purposes only and is not professional medical advice, nor is it intended to be a substitute therefore. Please consult the Disclaimer and Terms of Use for full details.
References:
Bennett, C. et al. (2020). Dietary monounsaturated fat intake may be protective for sleep during pregnancy. Monash University.