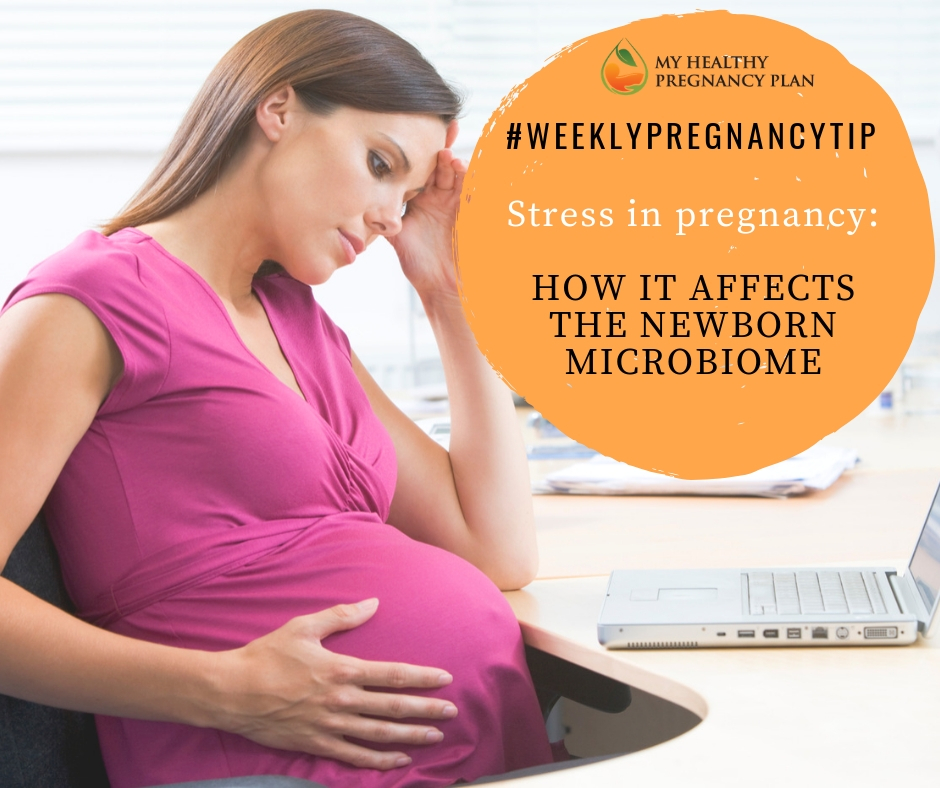 Managing stress in pregnancy is a priority for a number of different reasons – from future behavioural issues to risk of developing diabetes – as I discuss further in this post, and in my online program where I devote an entire module to managing stress in pregnancy. An interesting new study published in the Journal of Developmental Psychobiology has highlighted another connection to pregnancy stress and anxiety – the health of the newborn microbiome.
The research compiled from various institutions in New York City looked at whether maternal anxiety, depression, and stress during pregnancy was associated with the diversity of meconium (the first internal discharge "poop" that comes out of the newborn infant). Analysis of the meconium showed that greater pregnancy-related anxiety was significantly associated with less diverse meconium micobiota community.
As more is becoming understood about the importance of a diverse and healthy microbiome for newborns – including immune function as discussed in this post, this study represents exciting developments in further understanding the importance of supporting pregnant mother's emotional and mental well-being throughout pregnancy.
I hope you have found this helpful, and do let me know if you have any questions!
If you are hungry for more evidence-based information in your pregnancy, sign up for my free webinar: 7 Pregnancy Myths Debunked – and get the information you need to have a healthy pregnancy and a thriving baby.
And if you are a care-provider looking for evidence-based resources for your pregnant patients, please get in touch with us at support@myhealthypregnancyplan.com.
In health,
Dr Jocelyn Land-Murphy, ND
Terra Life
Disclaimer: The information and content provided is for general educational and informational purposes only and is not professional medical advice, nor is it intended to be a substitute therefore. Please consult the Disclaimer and Terms of Use for full details.
References:
Hu, J. et al. (2019).Microbiota of newborn meconium is associated with maternal anxiety experienced during pregnancy. Journal of Developmental Phychobiology.