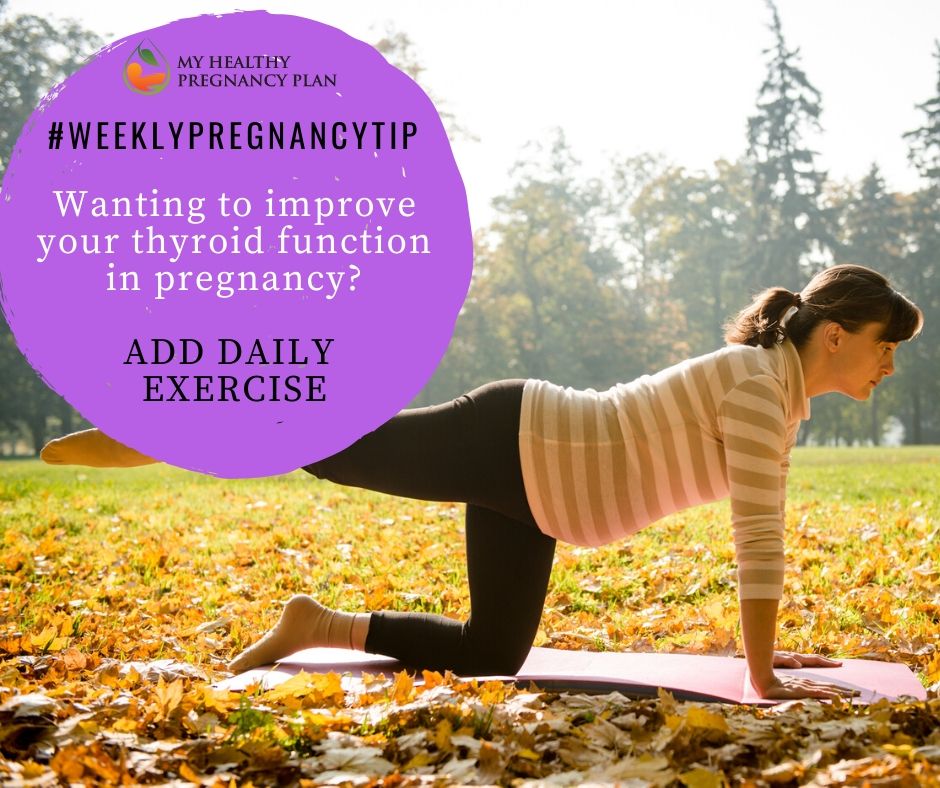 Promoting healthy exercise and monitoring thyroid function in pregnancy are two keys to pregnancy that I talk about with my patients at least once a day in my clinic – spurring numerous past blog posts such as this one on exercise, and this one about thyroid function.
Now, a captivating new study from the Faculties of Physical Therapy and Medicine at Cairo University in Egypt has brought two of my favorite topics together – studying the effects of aerobic exercise during pregnancy on thyroid function.
I was delighted to read about this 12-week study of hypothyroid women who were treated with equal doses of levothyroxine (thyroid hormone), and then split into an exercise-group and a control group (still receiving thyroid hormone but no aerobic exercise program). After the 12 weeks, researchers found that TSH (thyroid stimulating hormone, which goes up when thyroid function goes down) was significantly reduced in the exercise group post-treatment, while FT4 (the level of circulating thyroid hormone) was significantly increased in the exercise group. In short, the study recommended that pregnant women who are experiencing hypothyroidism include aerobic exercise along with their thyroxine replacement to improve the thyroid function and avoid the deleterious impact of hypothyroidism on mother and fetus.
Now there's even more to talk about next time these two topics come up in clinic!
I hope you have found this helpful, and do let me know if you have any questions!
If you are hungry for more evidence-based information in your pregnancy, sign up for my free webinar: 7 Pregnancy Myths Debunked – and get the information you need to have a healthy pregnancy and a thriving baby.
And if you are a care-provider looking for evidence-based resources for your pregnant patients, please get in touch with us at support@myhealthypregnancyplan.com.
In health,
Dr Jocelyn Land-Murphy, ND
Terra Life
Disclaimer: The information and content provided is for general educational and informational purposes only and is not professional medical advice, nor is it intended to be a substitute therefore. Please consult the Disclaimer and Terms of Use for full details.
References:
Abbas, M. et al. (2019). Effect of aerobic exercises on the thyroid hormones in treated hypothyroid pregnant women. Journal of Advanced Pharmacy Education & Research.