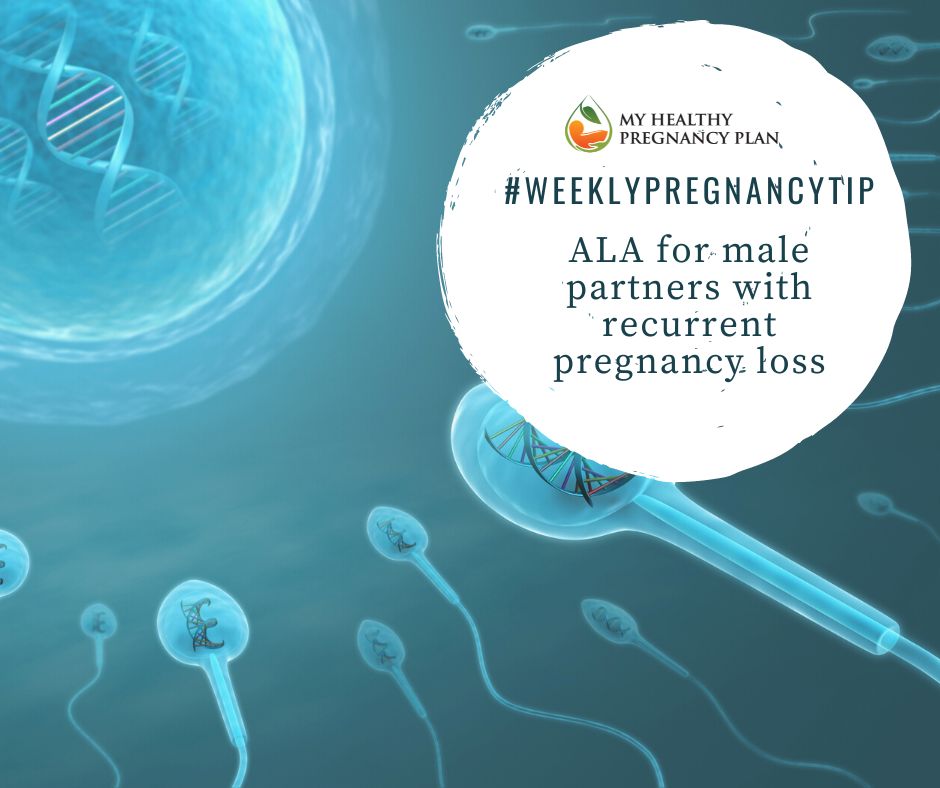 In recent posts I have been sharing research on recurrent pregnancy loss (RPL) and male fertility factors, particularly sperm DNA fragmentation (SDF) rates (the quality of DNA inside of the sperm cell). DNA fragmentation is known to result from oxidative stress, and typical treatments focus on antioxidant treatments including NAC, Vitamin D, CoQ10, and l-carnitine, to name a few. 
A recent study from Iran's Royan Institute for Reproductive Biomedicine has looked specifically at oral supplementation of alpha-lipoic acid (ALA), which is also made naturally in the body, on rates of SDF and RPL. The study followed male partners with a history of RPL and high SDF, who were given 600mg ALA daily for 80 days. 
A significant decrease in sperm DNA fragmentation and an increase in sperm motility was noted in the ALA group, and a significant increase in spontaneous pregnancy and live birth. It's another promising step in the understanding and safe treatment of male factors in RPL!
I hope you have found this helpful, and do let me know if you have any questions!
If you are hungry for more evidence-based information for your fertility or pregnancy journey, visit www.myhealthypregnancyplan.com for free webinars and complete programs.
And if you are a care-provider looking for evidence-based resources for your fertility or pregnancy patients, please get in touch with us at support@myhealthypregnancyplan.com, or visit www.myhealthypregnancyplan.com/ce-courses-for-naturopathic-doctors.
In health,
Dr Jocelyn Land-Murphy, ND
Terra Life
Disclaimer: The information and content provided is for general educational and informational purposes only and is not professional medical advice, nor is it intended to be a substitute therefore. Please consult the Disclaimer and Terms of Use for full details.
References:
Habbi, M. et al. (2023). Alpha-Lipoic Acid Supplementation for Male Partner of Couples with Recurrent Pregnancy Loss: A Post hoc analysis in Clinical Trial. International Journal of Fertility and Sterility, 17(1).