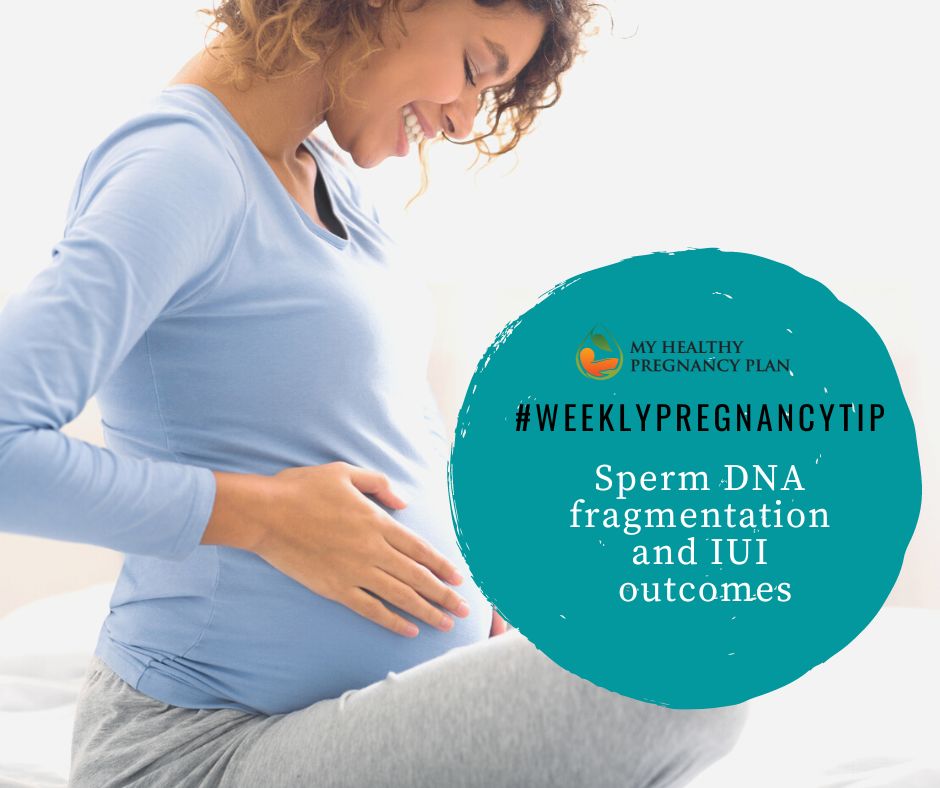 As I discussed in this post and in my online program, screening for sperm DNA fragmentation (SDF) is emerging as an important tool in assessing male fertility, as it provides information beyond the count and shape of the sperm found in standard sperm analysis, giving critical insight into the health of the genetic information inside of the sperm cell, which can (not surprisingly) affect pregnancy outcomes.
A recent study from the Centre for Reproductive Medicine in Belgium has bolstered the case for investigating SDF as a potential factor in unexplained or mild male fertility – in particular as it relates to decision-making around intrauterine insemination (IUI).
The study found that there was an inverse relationship between SDF and clinical pregnancy/live birth, with an SDF of 17.5% or greater failing to reach live birth in 100% of samples. The study suggests that 17.5% be considered as a cut-off for couples contemplating IUI. It also, however, suggests a holistic view of male fertility factors, including BMI and smoking status.
Working in the Yukon territory, or any region where medical travel needs to be considered for assisted reproductive technology, SDF testing may well be very helpful in making informed decision-making between treatment options.
I hope you have found this helpful, and do let me know if you have any questions!
If you are hungry for more evidence-based information for your fertility or pregnancy journey, visit www.myhealthypregnancyplan.com for free webinars and complete programs.
And if you are a care-provider looking for evidence-based resources for your fertility or pregnancy patients, please get in touch with us at support@myhealthypregnancyplan.com, or visit www.myhealthypregnancyplan.com/ce-courses-for-naturopathic-doctors.
In health,
Dr Jocelyn Land-Murphy, ND
Terra Life
Disclaimer: The information and content provided is for general educational and informational purposes only and is not professional medical advice, nor is it intended to be a substitute therefore. Please consult the Disclaimer and Terms of Use for full details.
References:
Sugihara, A. et al. (2023). Is There a Relationship between Sperm DNA Fragmentation and Intra-Uterine Insemination Outcome in Couples with Unexplained or Mild Male Infertility? Results from the ID-Trial. Life, (13)11.