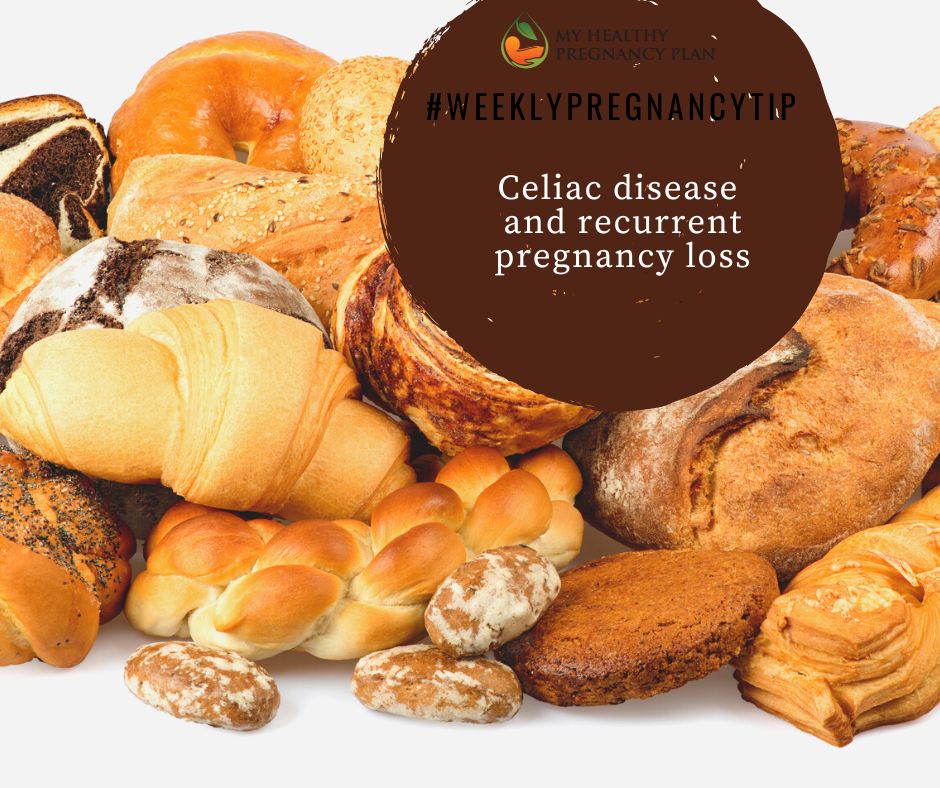 Celiac disease (CD), an auto-immune condition triggered by the consumption of gluten that damages the small intestine, is a known factor in fertility and reproductive health even in asymptomatic cases, as I discuss in this post and in my online programs. 
Now, a recent Italian study has delved deeper into the connection between celiac disease and recurrent pregnancy loss (RPL), as research has shown that women with RPL have a nearly 6-fold increased risk of being affected by CD compared with the general population.
Celiac disease has a known association with microbiota alterations, and this study looked particularly at alterations in the vaginal and endometrial microbiome in women with RPL and CD. Researchers found that lactobacillus acidophilus was missing in women with CD and a history of RPL, and was replaced with Lactobacillus iners, which can favor a less favorable vaginal microbiota. The findings suggest that this microbiome deficiency could be responsible for creating inflammation and an unfavorable environment for implantation.
The study further suggested classifying women with RPL based on bacterial patterns, to dictate diagnosis and treatment based on the microbiome. It's a next step for RPL treatments that leaves me quite inspired!
I hope you have found this helpful, and do let me know if you have any questions!
If you are hungry for more evidence-based information for your fertility or pregnancy journey, visit www.myhealthypregnancyplan.com for free webinars and complete programs.
And if you are a care-provider looking for evidence-based resources for your fertility or pregnancy patients, please get in touch with us at support@myhealthypregnancyplan.com, or visit www.myhealthypregnancyplan.com/ce-courses-for-naturopathic-doctors.
In health,
Dr Jocelyn Land-Murphy, ND
Terra Life
Disclaimer: The information and content provided is for general educational and informational purposes only and is not professional medical advice, nor is it intended to be a substitute therefore. Please consult the Disclaimer and Terms of Use for full details.
References:
Masucci, L. et al. (2023).Celiac Disease Predisposition and Genital Tract Microbiota in Women Affected by Recurrent Pregnancy Loss. Nutrients, 15(1), 221.