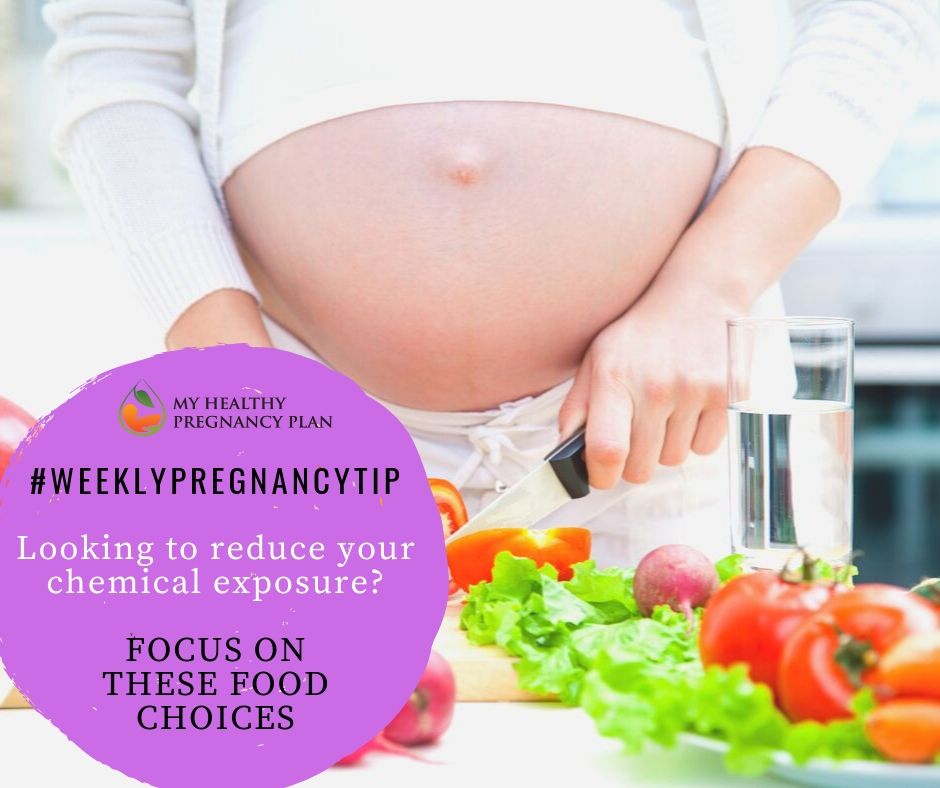 Chemical exposure during pregnancy is a hot topic, as parents and care-providers become increasingly aware of how chemicals in the environment and food supply can affect fetal development. In a previous blog post, I focused on phthalate exposure from leave-on personal care products like lotions and make-up, and the value of using resources like the Skin-Deep Cosmetics Database.
Now, a new review by American pediatric and nutrition experts has identified clear trends in phthalate and bisphenol exposure during pregnancy from food sources – primarily processing and packaging. Some findings worth highlighting from this review of ten separate studies, published in September 2019's Advances in Nutrition, include:
1) The use of plastic storage and cooking containers – when heated, stored for prolonged periods and even plastic tableware at room temperature – was associated with higher urinary phthalate metabolites.
2) There are indications that even those reusable polycarbonate water bottles may see Bisphenol A (BPA) migrate into water at room and warmer temperatures, as shown through increased urinary BPA concentrations especially during hot summer months.
3) Foods from plastic-lined metal cans have detectable amounts of BPA, and low but detectable traces of phthalates – accounting for up to 50 per cent of total BPA exposure in one French study.
4) Dietary patterns generally associated with healthier food choices – including organic, grown, raised or caught foods; soups, spices and grains; folic acid supplements and vegetarianism – are generally associated with lower urinary phthalate metabolite and BPA concentrations. However, more research is required to better link specific food choices to lower levels.
Certainly, this review is just an early step towards establishing pregnancy-specific guidelines for endocrine disrupting chemicals (EDC). But while we wait for this kind of information to make it into Canada's Food Guide, it's a great place to start when helping today's pregnant Mommas make good choices for their baby's long-term health.
I hope you have found this helpful, and do let me know if you have any questions!
If you are hungry for more evidence-based information in your pregnancy, sign up for my free webinar: 7 Pregnancy Myths Debunked – and get the information you need to have a healthy pregnancy and a thriving baby.
And if you are a care-provider looking for evidence-based resources for your pregnant patients, please get in touch with us at support@myhealthypregnancyplan.com.
In health,
Dr Jocelyn Land-Murphy, ND
Terra Life
Disclaimer: The information and content provided is for general educational and informational purposes only and is not professional medical advice, nor is it intended to be a substitute therefore. Please consult the Disclaimer and Terms of Use for full details.
References:
Pacyga, D. et al. (2019). Dietary Predictors of Phthalate and Bisphenol Exposures in Pregnant Women. Advances in Nutrition, 10(5): 803-815.