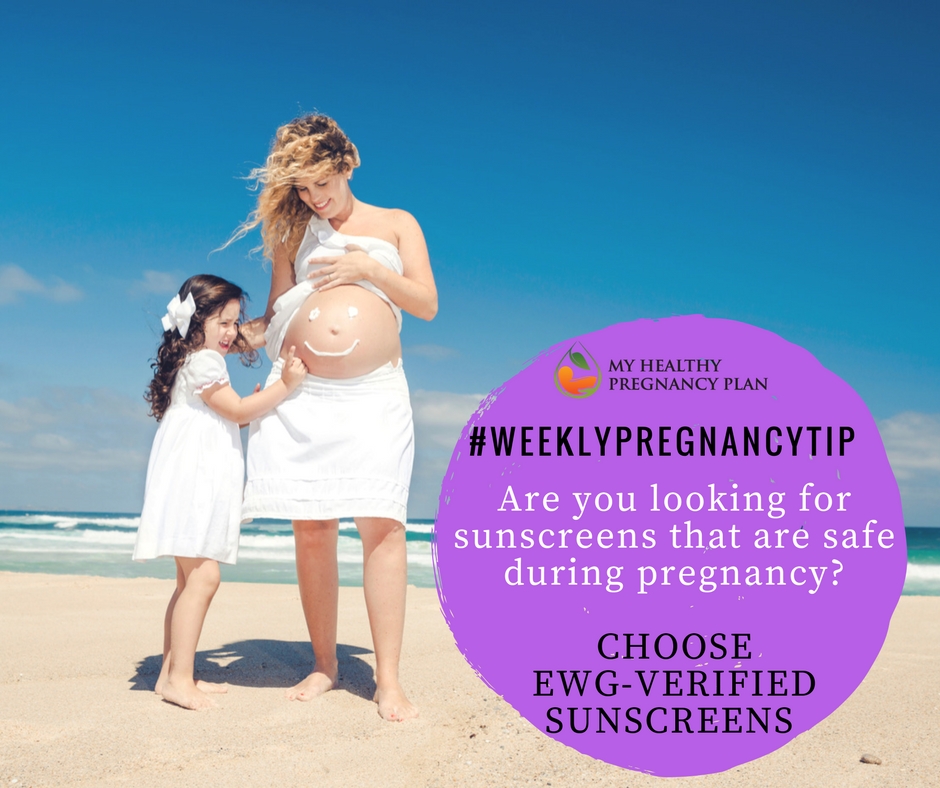 Now that the sun is coming back out, many of you will be wondering which sunscreens are safe and effective during your pregnancy.
The Environmental Working Group (EWG) just released their 2017 Guide to Sunscreens. This fantastic organization, and their Skin-Deep Cosmetics Database of over 60,000 personal care products, are my go-to resources for safety information for moms and kids – with everything from shampoos and toothpastes to makeup and sunscreens. Their research and rating system have helped many of my patients make informed decisions about their personal care products and which chemicals they choose to put on their bodies.
This year EWG scientists reviewed nearly 1,500 sun-safety products. Almost 75 percent of the products they examined provided inferior sun protection or contained worrisome ingredients like the hormone-disrupting chemical oxybenzone. Products that met EWG's standards were given EWG-Verified certification.
The report itself is worth a read, and on their website you can search the products you use to find their score. Here's a helpful summary you can use when searching for low-toxin, high-effectiveness sunscreens:
Ingredients
Avoid these ingredients: Oxybenzone, Vitamin A and added insect repellent
Look for: Zinc Oxide, Avobenzone and/or Mexoryl SX
Product-types
Avoid: sprays, powders and SPF above 50
Choose instead: creams, broad-based protection and SPF 15-50
Brands
Some of the best: Alba Botanica, Badger, Kiss My Face, Nature's Gate
Some of the worst: Neutrogena, Coppertone, CVS
I hope you have found this helpful, and do let me know if you have any questions!
If you are hungry for more evidence-based information in your pregnancy, sign up for my free webinar: 7 Pregnancy Myths Debunked – and get the information you need to have a healthy pregnancy and a thriving baby.
And if you are a care-provider looking for evidence-based resources for your pregnant patients, please get in touch with us at support@myhealthypregnancyplan.com.
In health,
Dr Jocelyn Land-Murphy, ND
Terra Life
Disclaimer: The information and content provided is for general educational and informational purposes only and is not professional medical advice, nor is it intended to be a substitute therefore. Please consult the Disclaimer and Terms of Use for full details.
References:
Environmental Working Group. (2017). EWG's 11th annual guide to sunscreens. Environmental Working Group. Retrieved from http://www.ewg.org/sunscreen/