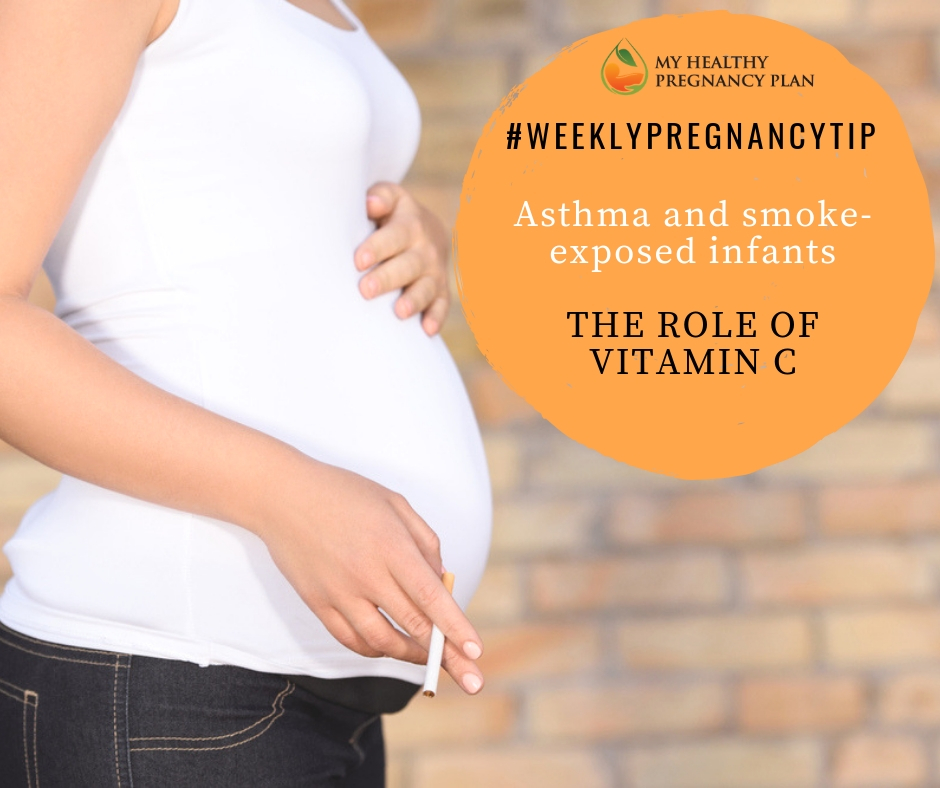 A few weeks ago I wrote this post on the importance of supplementing smoking-exposed pregnant women with methylated folate (B9) and B12 to reduce the risk of recurrent miscarriage, pre-eclampsia and gestational diabetes.
Now, research from the Oregon Health and Science University has highlighted another important supplement for pregnant smokers – daily Vitamin C. In this randomized trial, supplementing with 500mg/day of Vitamin C significantly improved newborn pulmonary function tests at 3 months of age.
Despite a significant shift in public opinion, smoking during pregnancy remains a large public health issue. In the United States, more than 50% of smokers who become pregnant continue to smoke, with significant impacts on infant lung development and lifelong respiratory function decreases. Smoking during pregnancy is currently the largest preventable cause of childhood respiratory illness.
Of course, pregnant smokers need increased supports to quit smoking – but this new research helps fight the battle on a different front, by decreasing risk for infants of mothers who are unable to quit smoking during their pregnancies.
It is important to note that, while the RCT in question used doses of 500mg per day, up to 2000mg per day in divided doses (1000 mg twice per day) is considered the safe dose for Vitamin C in pregnancy – an easy way to boost baby's resilience!
I hope you have found this helpful, and do let me know if you have any questions!
If you are hungry for more evidence-based information in your pregnancy, sign up for my free webinar: 7 Pregnancy Myths Debunked – and get the information you need to have a healthy pregnancy and a thriving baby.
And if you are a care-provider looking for evidence-based resources for your pregnant patients, please get in touch with us at support@myhealthypregnancyplan.com.
In health,
Dr Jocelyn Land-Murphy, ND
Terra Life
Disclaimer: The information and content provided is for general educational and informational purposes only and is not professional medical advice, nor is it intended to be a substitute therefore. Please consult the Disclaimer and Terms of Use for full details.
References:
McEvoy, C. et al. (2017). Vitamin C to Decrease the Effects of Smoking in Pregnancy on Infant Lung Function (VCSIP): Rationale, design, and methods of a randomized, controlled trial of vitamin C supplementation in pregnancy for the primary prevention of effects of in utero tobacco smoke exposure on infant lung function and respiratory health. Contemporary Clinical Trials, 58: 66-77.
McEvoy, C. et al. (2018). Oral Vitamin C (500 mg/day) to Pregnant Smokers Improves Infant Airway Function at 3 Months (VCSIP): A Randomized Trial. American Journal of Respiratory and Clinical Care Medicine.
National Institutes of Health, Office of Dietary Supplements. (n.d.). Vitamin C: fact sheet for health professionals. Retrieved from https://ods.od.nih.gov/factsheets/VitaminC-HealthProfessional/