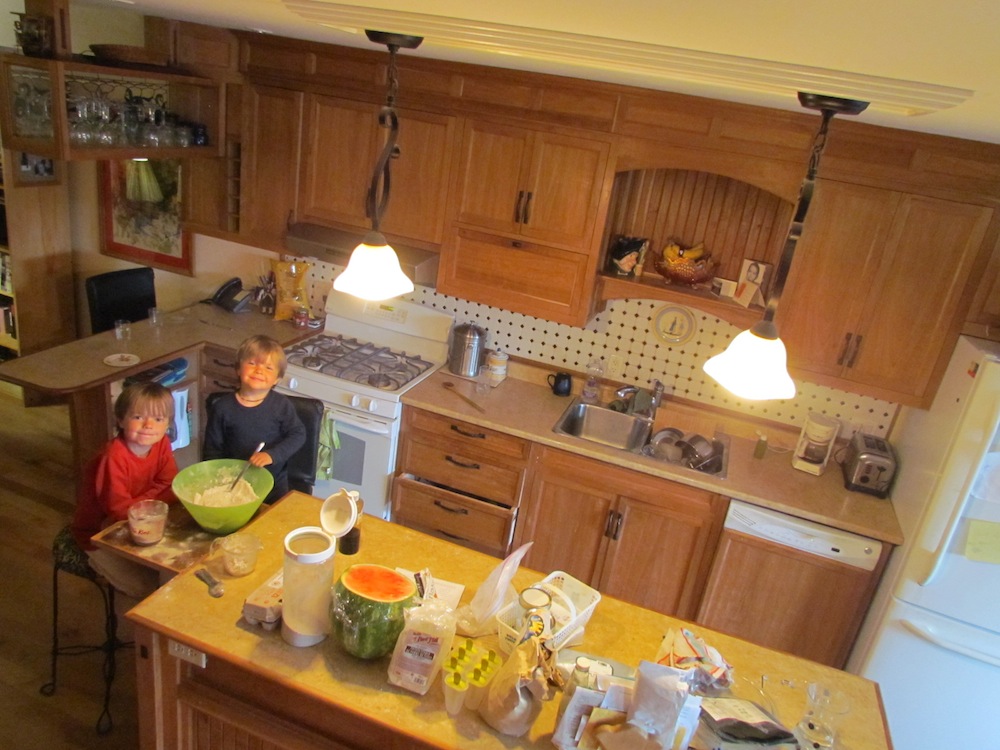 Changing your family's diet when you learn of a food sensitivity (through an elimination diet or from an IgG test with a Naturopathic Doctor), can be a challenge, especially if you and your kids have gotten used to certain go-to and favourite foods.
Here's a little cheat sheet on our favourite swap options that have allowed us to still enjoy our favourite foods – we hope that it helps! If you live in New Westminster, many of these options are available at Save-On and Donald's Market.
Healthy gluten-substitutes:
baked goods:

home-made: we typically use this ratio to replace 1 cup of regular gluten flour in our baking recipes

3/4 cup gf flour (quinoa, amaranth and brown rice flour are our favourites, other options include buckwheat, sorghum, teff, coconut, chickpea, fava bean and oat flour)(we try to stay away from white-rice flour)
1/4 cup starch (tapioca or corn starch)
1 tsp xantham gum

store-bought: many pre-blended flour options available, Bob's Red Mill is a popular option

bread:

home-made: I love this recipe for a flour-less bread
store-bought:

thin rice cakes make a great sandwich option for kids (pumpkin see butter and honey is popular with our boys), Suzie's thin rice cakes are a popular option
gf bread options abound – great to keep a loaf in the freezer for last-minute toast, Costco even carries Silver Hills

wraps:

home-made: we make our own crepes for dinners occasionally (1 1/4 cup brown rice flour, 1 cup coconut milk, 1 egg-replacement – see options below)
store-bought: Food of Life brown rice tortillas are great for bean wraps and quick pizzas! (tip: eat them after toasting the wrap in the oven or frying it like a quesadilla – otherwise they are too crumbly)

crackers:
a litte rant: I love that there are gluten-free options available pretty much everywhere now, but I do get frustrated at the ingredients – often composed mostly of white flour, starches and sugar. Going gluten-free is being marketed as a healthy choice, but switching from whole grains to a junk-food gluten-free diet doesn't make much sense to me – when possible we try to keep away from the processed gf foods, and make our own with ingredients we feel good about!
Healthy dairy-substitutes:
cheese: Daiya is hands-down the best dairy-free cheese option we've come across – it actually melts and gives a fairly-convincing imitation of regular cheese – but at only 1 g of protein per serving, we don't pretend that it's particularly nutritious, just that it's a fun addition when we want something cheese-like; adding Red-Star nutritional yeast (high in B-vitamins) is another easy substitute for parmesan for pastas and popcorn
yogurt: we have yet to find a yogurt option that isn't full of sugar, but So Delicious makes a very yummy coconut treat option
ice-cream: our favourite again is coconut, particularly So Delicious' No Sugar Added vanilla and chocolate coconut ice-creams – incredible! We've also had success making our own with a friend's ice-cream maker.
butter: Earth Balance is a popular non-GMO, organic, trans-fat free option; we've recently just been using coconut oil as a spread and loving it
cream: organic canned coconut milk or blended cashews/water have been great options in sauces
milk: we'll go for anything unsweetened and fortified – coconut, rice, almond, hemp, etc (if you haven't noticed, we are particularly excited about coconut as a source of medium chain fatty acids – great fats for us and the kids)
Healthy egg-substitutes:
ground flax seeds: 1 Tbsp ground flax mixed with 3 Tbsp warm water = 1 egg
chia seeds: 1 Tbsp ground chia mixed with 3 Tbsp warm water = 1 egg
applesauce: 1/4 cup applesauce = 1 egg
banana: 1/2 mashed banana = 1 egg
commercial egg-replacers (ex. Ener-G): follow instructions on box
Favourite recipe books that include gluten-free, dairy-free, egg-free options: