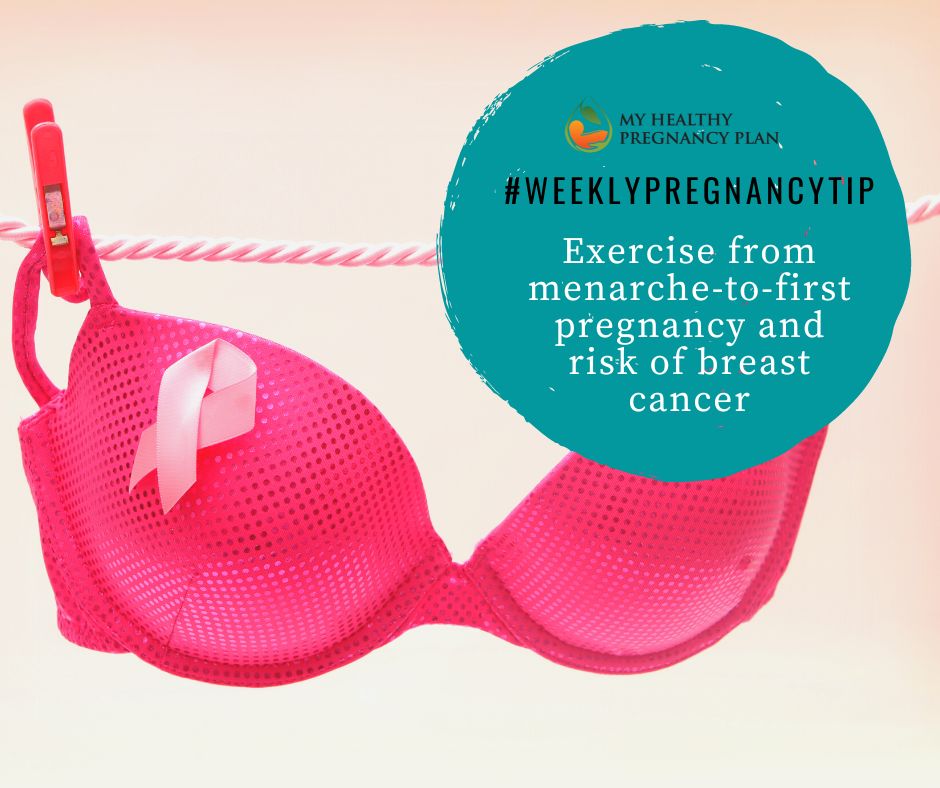 The number of years from menarche (first menses/period) until first pregnancy is a known risk factor from pregnancy – the longer the interval, the higher the risk.
This means that delayed pregnancies, or the early onset of menses, are both risk factors for breast cancer. An earlier onset of menarche leads to more years of hormonal exposure to the breast, and pregnancy/breastfeeding is a protective factor for breast cancer.
A new study of California state teachers has looked at whether this increased breast cancer risk can be offset by physical exercise during the "window of susceptibility" (menarche to pregnancy). The study found that higher physical activity level was associated with lower breast cancer risk among women with moderate (15–19 years) menarche-to-first pregnancy intervals.
This research offers a good motivation for counselling proactive exercise for female patients of all ages.
I hope you have found this helpful, and do let me know if you have any questions!
If you are hungry for more evidence-based information for your fertility or pregnancy journey, visit www.myhealthypregnancyplan.com for free webinars and complete programs.
And if you are a care-provider looking for evidence-based resources for your fertility or pregnancy patients, please get in touch with us at support@myhealthypregnancyplan.com, or visit www.myhealthypregnancyplan.com/ce-courses-for-naturopathic-doctors.
In health,
Dr Jocelyn Land-Murphy, ND
Terra Life
Disclaimer: The information and content provided is for general educational and informational purposes only and is not professional medical advice, nor is it intended to be a substitute therefore. Please consult the Disclaimer and Terms of Use for full details.
References:
Lin, D. (2022). Physical activity from menarche-to-first pregnancy and risk of breast cancer: the California teachers study. Cancer Causes Control, 33 (1343–1353).